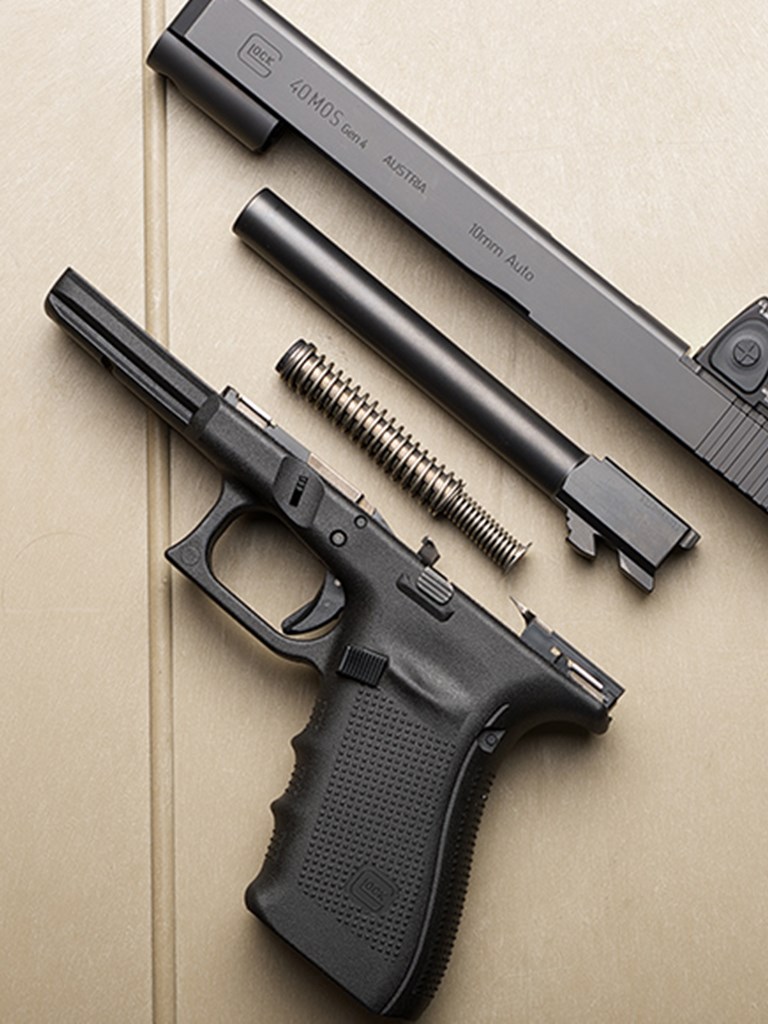 What is MOS
GLOCK Modular Optic System makes it easier to mount optic sights on your GLOCK pistols. Optic sights are popular in competitive shooting and are becoming increasingly more popular for home defense and target shooting.
Versatility
The MOS system allows you to add additional tall iron sights, so you have a backup in case the optics fail.
Speed
Faster target transition
Clarify
Quicker sight acquisition of your target
Accuracy
Improved accuracy at both long and short range
What Calibers Are Being Offered?
Installation
What is the Process to Add an Optic?
The MOS system allows you to mount the sight you want quickly and easily using only a few tools. Changing the sight is just as easy; just remove the old sight, remove and reinstall the correct adapter plate, and mount the new sight.
MOS pistols come with a cover plate and four different plate options that fit the sights from the most trusted optic manufacturers in the industry.
MOS Adapter Plate Options - VIEW STORE
00 Cover Plate
01 Eotech / Docter / Insight / Meopta 05*
02 Trijicon RMR 06*
03 C-MORE 07*
04 Leupold Delta Point 08*
*The G40 Gen4 MOS comes with Adapter-Set 02, and has slightly wider plates to accommodate the width of the G40 Gen4 MOS slide.
---
Advantages
What's the Difference Between Reflex Optics (MOS) and Standard Iron Sights?
With Reflex Optics (MOS), you look through the reticle and focus on your target with the dot aligned to the target.
With standard iron sights, you align the front and rear sights with a hard focus on the front sight.
Optics
What is the Importance of Dot Size?
Large dots are easier to see in bright light and close range, while smaller dots are better for low light and longer distance targets.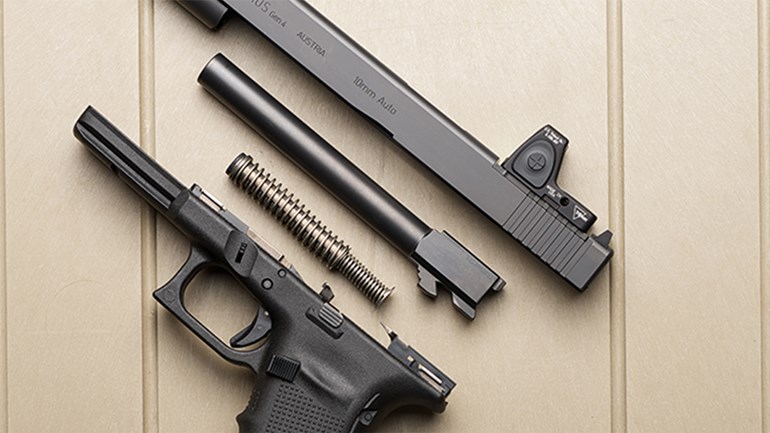 All calibers
All features
All sizes
All Usages