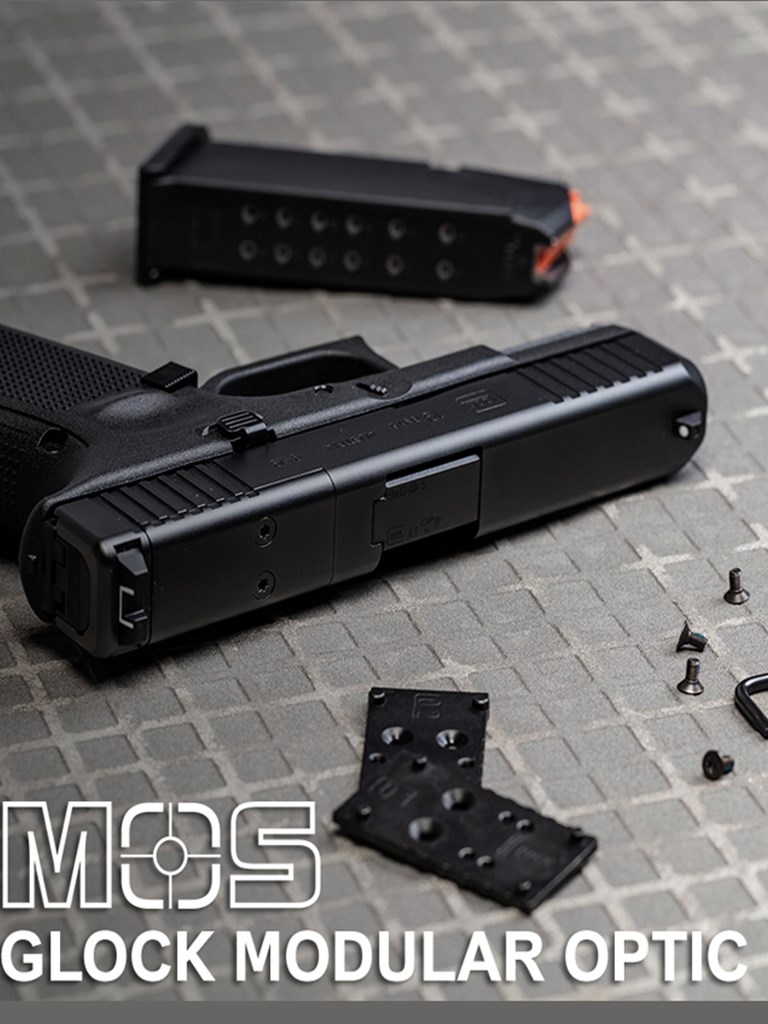 GLOCK Modular Optic System (MOS) Configuration
GLOCK engineers have developed the Modular Optic System (MOS) configuration to simplify mounting of popular optical sights.
Optical sights improve the accuracy at both long and short range, enabling faster target transition and quicker sight acquisition of your target. The MOS configuration is the best choice to hit your target.
Slimline MOS
The Slimline MOS pistol models have slide cuts designed for specific micro-optics and do not need Adapter Plates.

Standard MOS
GLOCK pistol models in standard MOS configuration now come with a single MOS adapter plate. The adapter plate included will fit the following: Trijicon®, Ameriglo®, and Holosun® (except 509). If your selected optic is not compatible with any of the above, additional options are available on the GLOCK Store.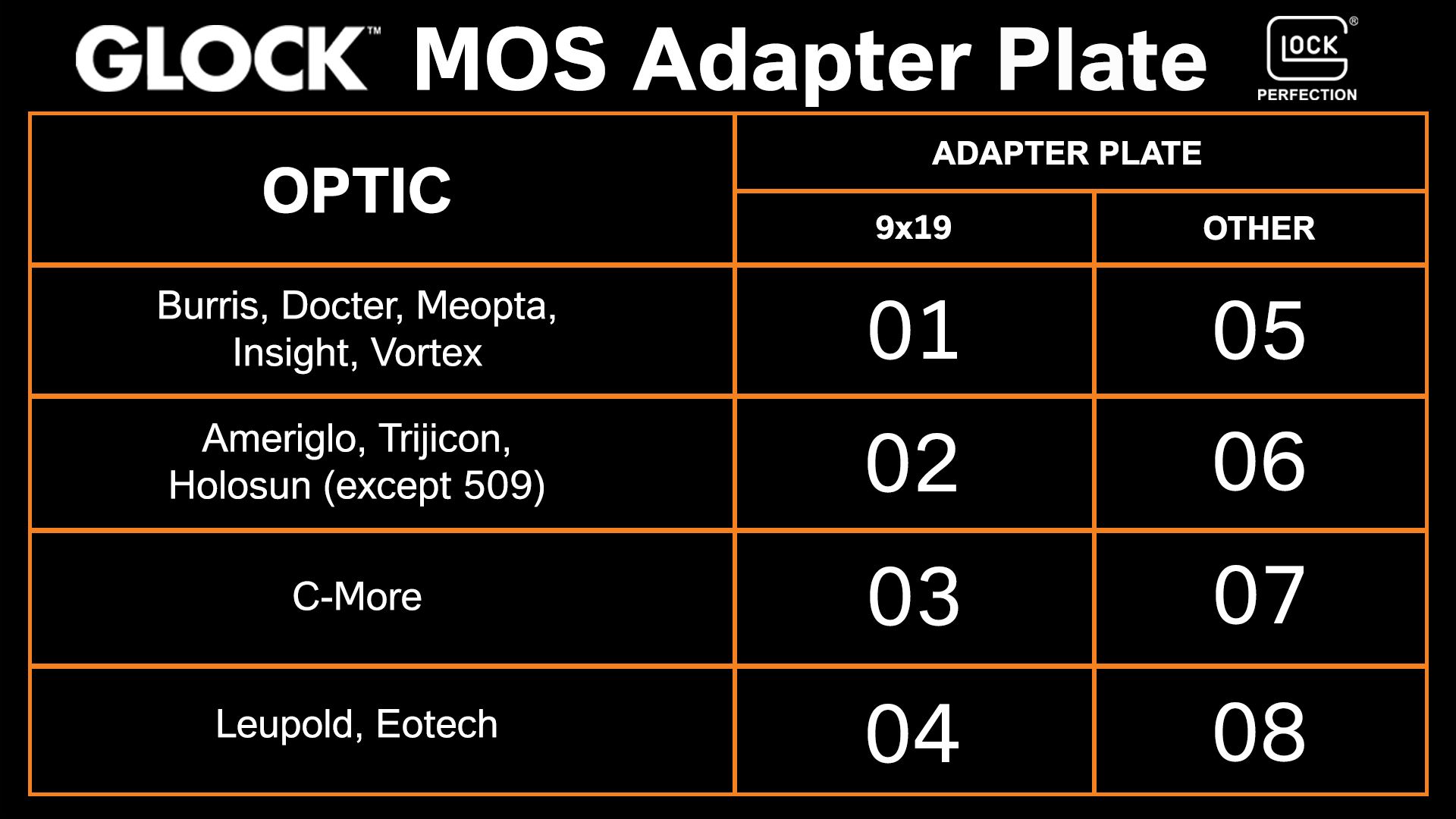 CHECK OUT THE LATEST ADDITIONS TO THE GLOCK MOS FAMILY
What's the difference in reflex optics and standard iron sights?
Reflex Optics: You can look through the reticle and focus on the target and alignment of the dot. Optical sights are popular in competitive shooting and are becoming increasingly common for home defense and target shooters.
Standard Sights: You must align the front and rear sight with a hard focus on the front sight.
What's the importance of dot size?
Large dots: Easier to see in close range and bright light situations.
Small dots: Better for long distance targets and low light situations.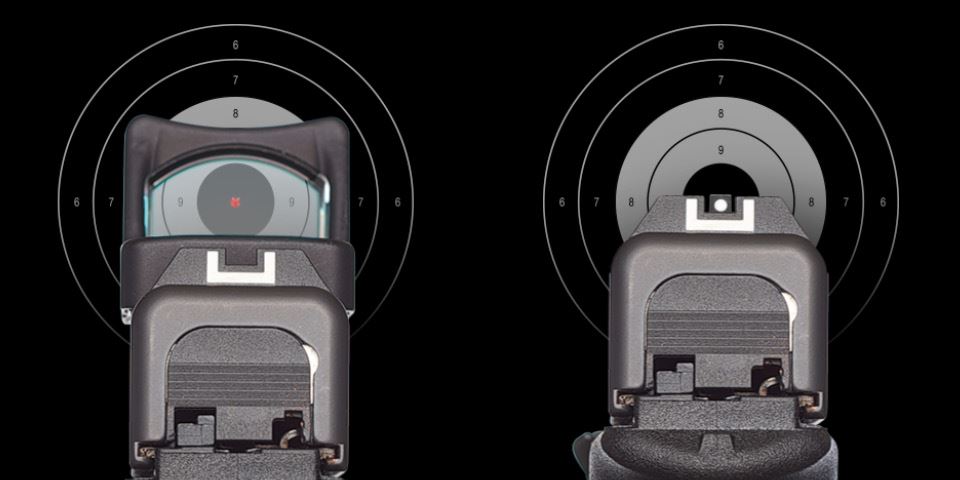 HOW TO INSTALL YOUR OPTICAL SIGHT ON A GLOCK PISTOL IN MOS CONFIGURATION
WATCH NOW!
Learn more about correctly installing the MOS with adapter plates on your GLOCK by watching the instructional video: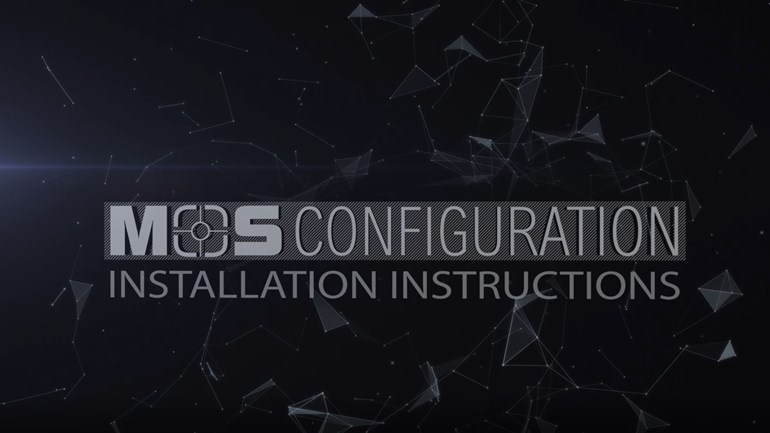 The following GLOCK pistols are available in Modular Optic System (MOS) configuration