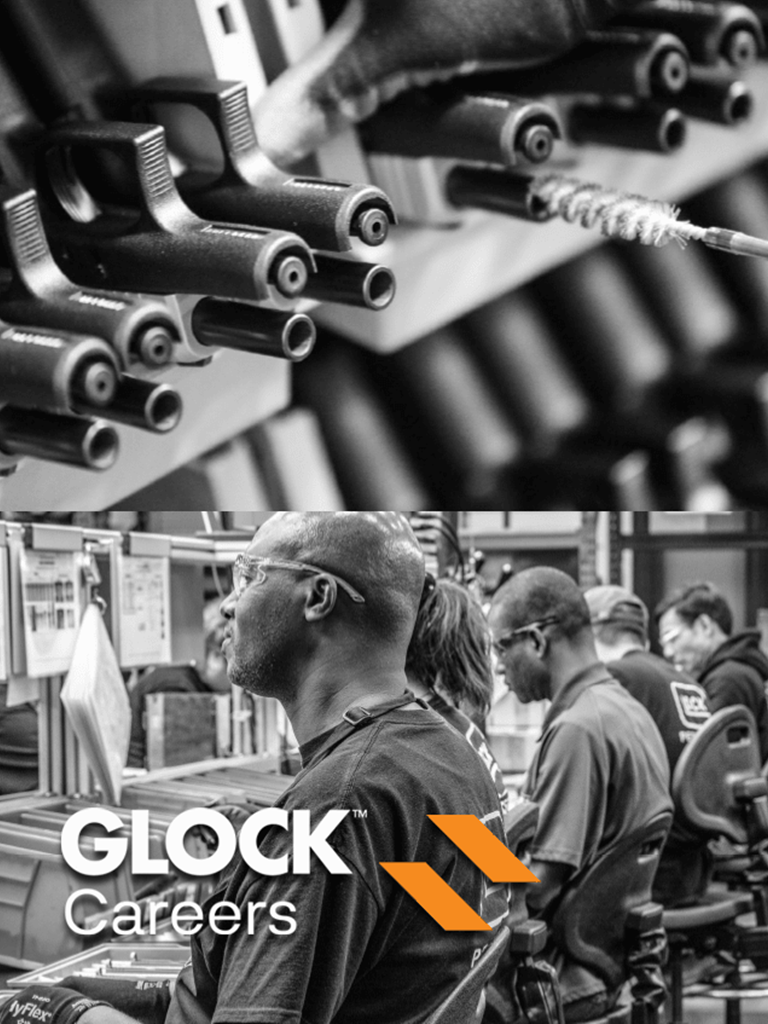 AN INDUSTRY LEADER
Inspired by our founder, Gaston Glock, and a 30-year legacy built on performance, durability and reliability, the GLOCK brand is a symbol of confidence among law enforcement professionals, gun enthusiasts, and consumers alike throughout the world. We are the leading global manufacture of pistols dedicated to the continuous pursuit of perfection in every facet of design, engineering, and manufacturing. Our reputation for safety, ease of use and reliability make GLOCK pistols the standard by which all others are compared.
BEHIND THE BRAND
We're more than just an industry leading, global brand. Behind the GLOCK name and our reputation for building quality, reliable products, is a team of passionate and dedicated people who work as a family to drive innovation, continued growth and make the company vision a reality.
Today, law enforcement agencies and military units around the world rely on GLOCK when seconds count. GLOCK is passionate about being socially responsible and supporting community through a focus on philanthropic work. Through a focus on firearm safety education and providing financial support to organizations that strive to help improve the lives of those they serve, GLOCK's outreach and sponsorships have a tremendous impact on communities and making communities a safer place.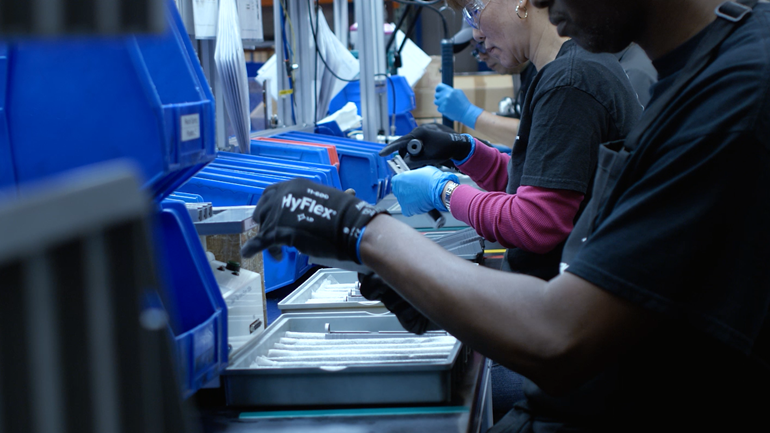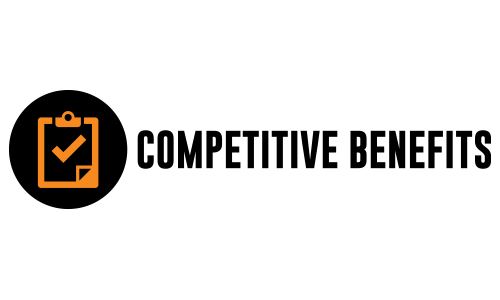 "GLOCK has a strong company culture with a team of employees that love what they do and helping the customer.Although it's a global company, you feel like family."
~BC, Marketing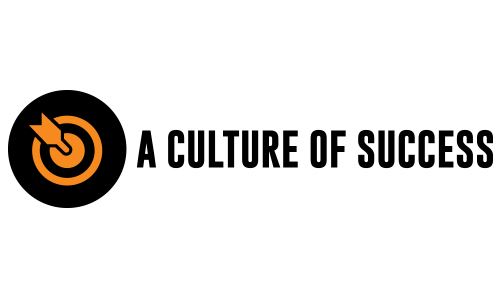 "I have never worked anywhere else where I am as proud to represent a company the way I am at GLOCK. I am motivated each and every day to work for such a globally renowned brand."
~JA, Manufacturing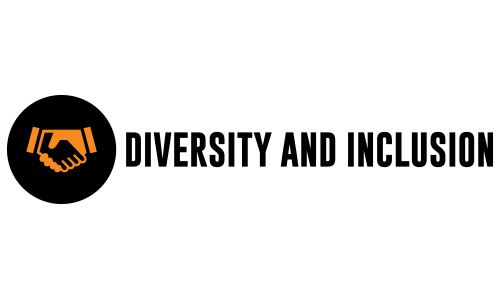 "I am grateful to work for a company that is passionately dedicated to their community. I work with people who are enthusiastic and it makes it a fun work environment."
~DM, Customer Service

Imagine being part of a team that produces high quality products, built from innovative engineering concepts and sophisticated technology. GLOCK's career development programs offer the perfect entry into a fulfilling career in advanced manufacturing.

Through apprenticeship and internship opportunities, we give students and graduates the real-world, front line experience a classroom can't replicate.

As an apprentice or intern, you'll earn a competitive wage while learning new skills and credentials that will help you succeed in a high-demand career. Train in our apprenticeship program for up to 9 months or spend your Summer as a GLOCK intern.


Either way, you'll gain critical knowledge to make a valuable contribution at work – and possibly, forge a new career with us.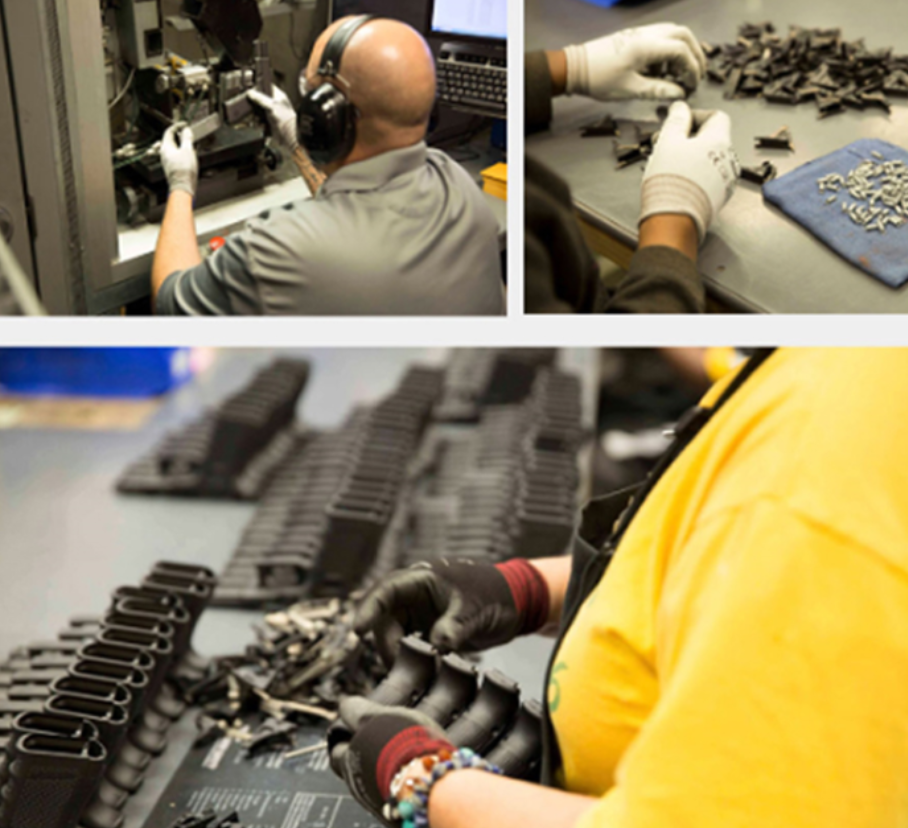 Program areas include: Manufacturing, Assembly and Production Range, Quality, and Machine Maintenance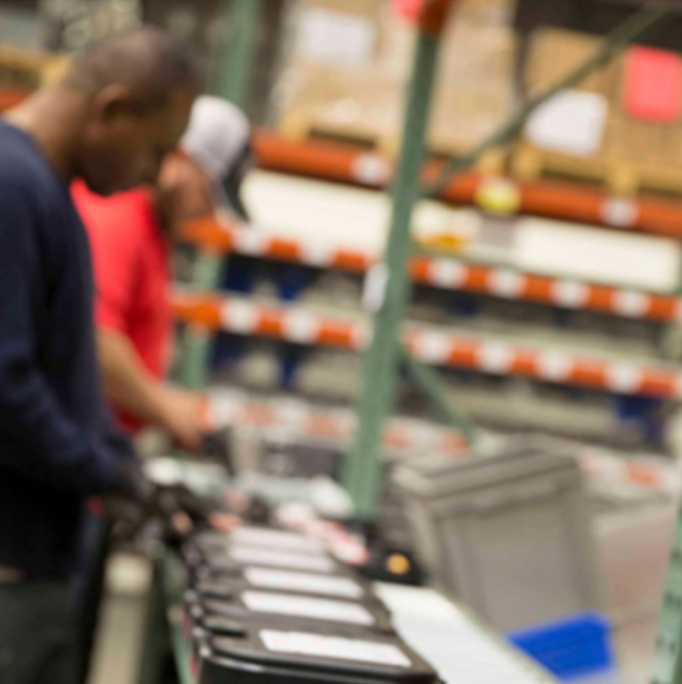 GLOCK offers an exciting opportunity to work in a fast paced industry with a team committed to delivering on excellence and customer service. We offer medical, dental and vision, 401K Savings Plans, paid vacations and holidays, tuition reimbursement, employee discounts and more!
Employment opportunities are available through a variety of areas such as:
Manufacturing
Maintenance
Assembly
Shipping/Supply Chain
Technical Services
Security
Human Resources
Sales
Marketing
Accounting
IT
Safety
Legal

Equal Opportunity Employer
GLOCK, Inc. is an equal opportunity employer. Employment at GLOCK, Inc. are based on merit, qualifications, and abilities. GLOCK, Inc. prohibits discrimination and harassment of any type and affords equal employment opportunities to employees and applicants without regard to race, creed, religion, national origin, sex (including pregnancy, childbirth and parenting status), age, disability status, marital status, sexual orientation, gender identity or expression, citizenship status, genetic information, protected veteran status or any other characteristic protected by law, in addition to a commitment to provide equal employment opportunities to all qualified individuals. GLOCK, Inc. has established an affirmative action program to promote opportunities in certain protected classes throughout GLOCK, Inc.

"Applicants have rights under Federal Employment Laws"

Family and Medical Leave Act
https://www.dol.gov/sites/dolgov/files/WHD/legacy/files/fmlaen.pdf
The Equal Employment Opportunity Poster
https://www.eeoc.gov/sites/default/files/2023-06/22-088_EEOC_KnowYourRights6.12ScreenRdr.pdf
Employee Polygraph Protection ACT poster

https://www.dol.gov/sites/dolgov/files/WHD/legacy/files/eppac.pdf
Equal Employment Opportunity

Equal Employment Opportunity Handbook