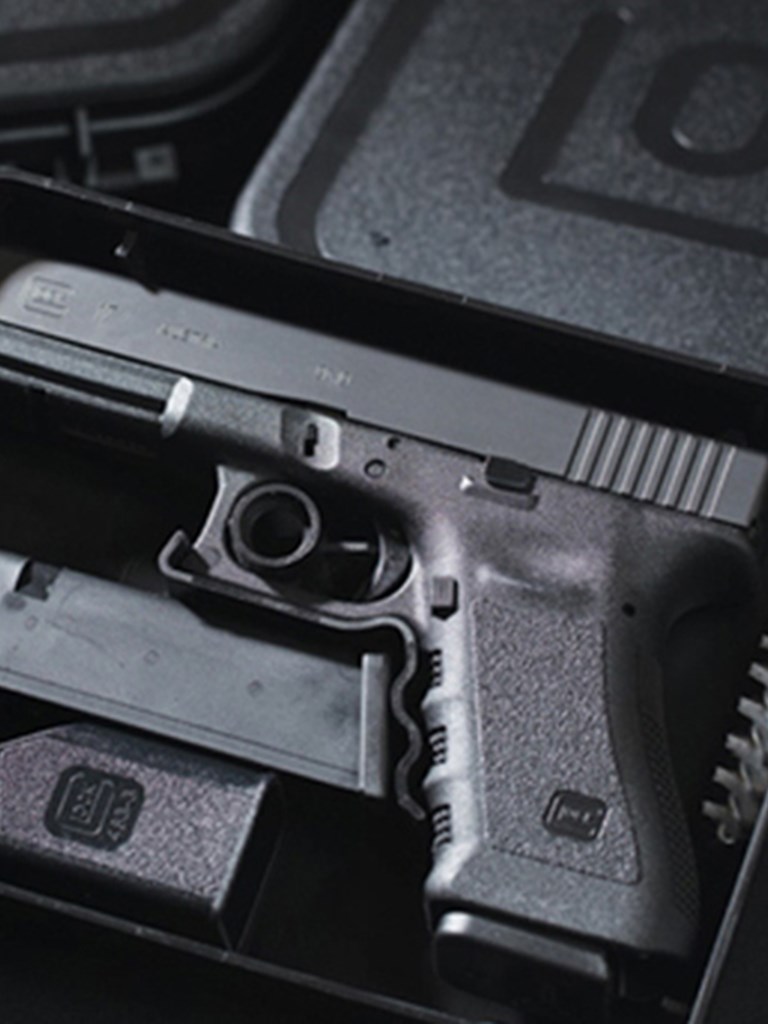 Facts About GLOCK
Facts About GLOCK
GLOCK Brand
Gaston Glock founded the business in 1963 in Deutsch-Wagram, Austria where the original facility stands. LEARN MORE.
In addition to GLOCK Ges.m.b.H.Deutsch-Wagram, Austria, the other facilities include GLOCK Ges.m.b.H.Ferlach.Austria, GLOCK s.r.o Bratislava, Slovakia, and GLOCK, Inc., Smryna, Georgia U.S.A.
GLOCK, Inc. is located in Smyrna, Georgia and was founded in 1985 as the first subsidiary of GLOCK Ges.m.b.H. LEARN MORE.
Mr. and Mrs. Glock are still involved in the operation of the company.
GLOCK Pistols
GLOCK, Inc. began full production operations in 2013. All pistols manufactured in the United States include "U.S.A." and a small outline of the state of Georgia stamped on the slide.
The GLOCK 42 is only manufactured in the United States.
A total of six colors are manufactured from the factory in addition to black: Olive Drab, Flat Dark Earth, Battle Field Green, and Grey, as well as two additional colors that are used for the manufacturing of training pistols, blue and red.
The GLOCK 42 is the first single stack pistol produced by GLOCK. LEARN ABOUT G42.
The GLOCK 17 was named after the number patent filed by Mr. Glock during the development of the pistol. LEARN ABOUT G17.
Although they are rugged and resistant, GLOCK pistols still need to be properly maintained and lubricated. LEARN MORE ABOUT MAINTENANCE.
GLOCKs actually have three independent safeties in the SAFE ACTION® System. LEARN MORE.