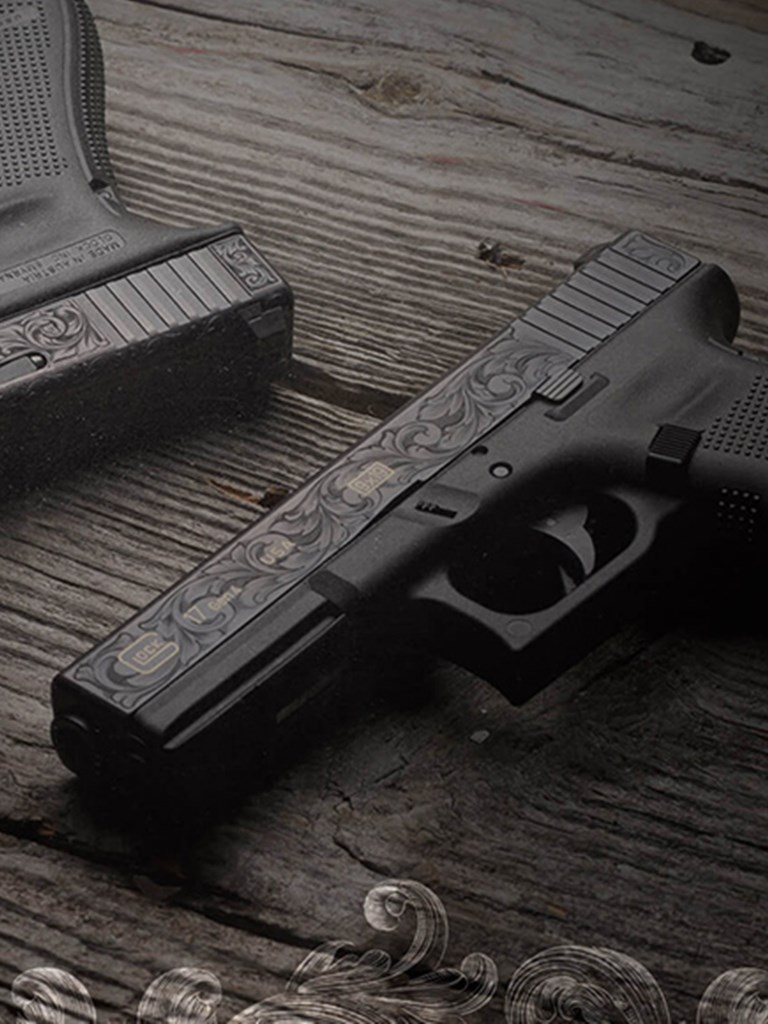 CELEBRATING 30 YEARS IN THE U.S.
30 YEARS IN THE U.S.
A message from Mr. Glock
"2016 marks the 30th anniversary of our entry into the U.S. market. To commemorate the occasion, 30 anniversary pistols have been uniquely hand-engraved by 5 Master Engravers. The exclusive pistols will be presented throughout the year to exceptional individuals and organizations that have made significant contributions to the success of GLOCK. Each of these G17s includes a limited production serial number and a certificate of authenticity signed by me.
When I brought the GLOCK 17 to America in 1986, I could not have imagined or predicted the success that GLOCK enjoys today. GLOCKs are now the weapon of choice for over 65 percent of the law enforcement agencies across the United States, and they're used in more than 50 elite military units worldwide. Our pistols are the choice of millions for personal or home protection and target shooting. Today, our plant in America produces GLOCKs with the same quality and precision as those produced in Austria, with a staff and organization totally committed to serving our customers.
We are as dedicated today as we were 30 years ago to making the very best pistols on the market; pistols designed to meet your needs and expectations. We cannot thank you enough for your trust and your support. It is what drives us every day."
Proudly Celebrating 30 Years in the United States
30 years of Perfection, a simple evolution of time introduced to the U.S. market in the 1980s, GLOCK is proud to continue its journey and celebrate 30 years of quality, commitment, design and innovation in the U.S.