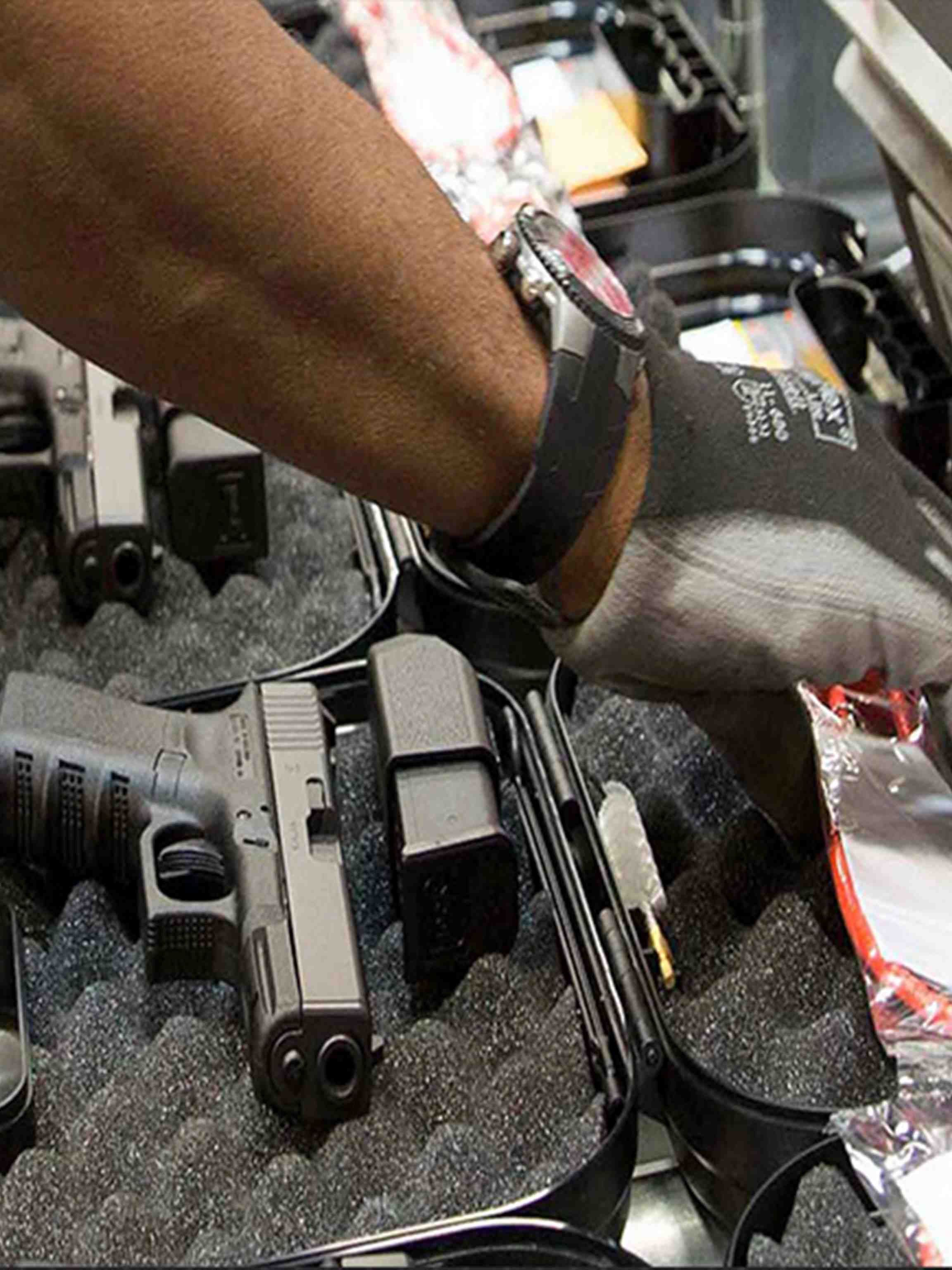 .

WHY GLOCK?
AN INDUSTRY LEADER
Inspired by our founder, Gaston Glock, and a 30-year legacy built on performance, durability and reliability, the GLOCK brand is a symbol of confidence among law enforcement professionals, gun enthusiasts, and consumers alike throughout the world. We are the leading global manufacture of pistols dedicated to the continuous pursuit of perfection in every facet of design, engineering, and manufacturing. Our reputation for safety, ease of use and reliability make GLOCK pistols the standard by which all others are compared.
BEHIND THE BRAND
We're more than just an industry leading, global brand. Behind the GLOCK name and our reputation for building quality, reliable products, is a team of passionate and dedicated people who work as a family to drive innovation, continued growth and make the company vision a reality.

MAKING A DIFFERENCE
Our commitment to perfection remains steadfast. We will never compromise quality, we will continue to invest tremendous resources in technology and talent to improve our products; and we will always strive to deliver maximum customer satisfaction.
Today, law enforcement agencies and military units around the world rely on GLOCK when seconds count. GLOCK is passionate about being socially responsible and supporting community through a focus on philanthropic work. Through a focus on firearm safety education and providing financial support to organizations that strive to help improve the lives of those they serve, GLOCK's outreach and sponsorships have a tremendous impact on communities and making communities a safer place.
---
Marketing
"GLOCK has a strong company culture with a team of employees that love what they do and helping the customer. Although it's a global company, you feel like family."

~BC, Marketing
Manufacturing
"I have never worked anywhere else where I am as proud to represent a company the way I am at GLOCK. I am motivated each and every day to work for such a globally renowned brand."

~JA, Manufacturing
Customer Service
"I am grateful to work for a company that is passionately dedicated to their community. I work with people who are enthusiastic and it makes it a fun work environment."

~DM, Customer Service
GLOCK Careers
Manufacturing
Maintenance
Assembly
Shipping/Supply
Chain Technical
Services Security
Human Resources
Sales
Marketing
Accounting
IT
Safety
Legal
& More
View All Careers